BETTY AND THE BOBS

The Players Calendar Performances Booking contact Links
get in touch with us at bettyandthebobs@gmail.com

___________________________________________________

BETTY AND THE BOBS was formed as an extracurricular vehicle for a group
of Toronto musicians and friends who had worked together in different combinations. The mandate is
to do all the songs they have ever wanted to do, but would never get around to doing in their own
bands. This includes a bunch of old tunes they grew up with -- country, blues, R&B, Beatles,
gospel, old jazz, as well as some wacky original songs.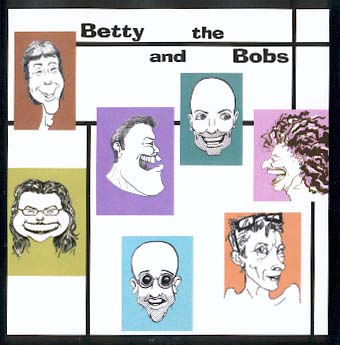 BETTY AND THE BOBS - THE PLAYERS:

SOOZI SCHLANGER (vocals, fiddle) is best known as the voice and fiddle that drives "Swamperella",
a traditional Cajun band with a devoted following and now a strong CD offering. As one of the Betties, she sings
old-time country and forties jazz with unstoppable conviction.

SUZIE VINNICK (vocals, bass, guitar, and mandolin) is the newest Betty. She is a multiple award-winner (for bass playing, songwriting and singing) including the 2003 Maple Blues Award for Female Vocalist of the Year. With "Betty and the Bobs", this talented multi-instrumentalist can play anyone's part, but it's her voice, a voice "of spun honey and gold", and her original rendering of classic songs that knocks peoples' socks off.

KATHERINE WHEATLEY (vocals, guitar) plays at folk clubs across Canada and in Europe and is currently working on her third CD. Hailed by critics as "a truly Canadian original" and a songwriter with "an uncanny depth of observation", she always comes up with gems for the band to perform and for the audience to sing along with.

DAVID WOODHEAD (vocals, bass, mandolin) is best known for his creative instrumental work in the folk world, including recordings and/or performances with Perth County Conspiracy, Stan Rogers, Brent Titcomb, Valdy, and Loreena McKennitt. In addition to producing albums and writing music for film and television, he's released his own CD "Sweets and Conundrums". In Betty and the Bobs, David gets to expose a rootsier side and do some lead vocals.

WENDELL FERGUSON (vocals, guitar) is the six-time Canadian Country Music Association Guitar Player of the Year and has traveled the globe accompanying a who's who in both the country field (George Fox, Shania Twain, The Dixie Chicks) and the folk arena (Quartette, Bob Snider, Cindy Church). As for his own hilarious tunes, well - when the band has a "Wendell moment", everything stops for a sideways look at the world.

RICH GREENSPOON (drums) has played drums with Oliver Schroer's Stewed Tomatoes, Njacko Backo, and Rare Air as well as on recordings in many contemporary styles, including world music and jazz. He's an esteemed drum teacher and has been busy in the last few years producing albums for other artists.

DAVID MATHESON (piano, vocals…) - This guitar, dobro and banjo picking, accordion/keyboard playing, singer/songwriter and one-quarter of the Canadian folk group, Moxy Früvous - is our newest Bob. His songs are original, moving, quirky and perfect for this band.



ON THE CD:




The "I Love You" Rag
Tattler
I Enjoy Being A Girl
Great Big Johnson
The Honey I want
Over The Moon
Inflatable Guy
Raccoon
Fret No More
99 1/2 Won't Do
Nights In White Satin
Train
Some Sweet Country


and, not on the CD:
The Mixed-Up Medley


click to hear the highlighted tunes...

and write to us to get a CD at bettyandthebobs@gmail.com
________________________________________________



CALENDAR:

Friday, October 27, 2017
The Brampton Folk Club

Tuesday October 31, 2017
Hallowe'en at Hugh's Room Live!

Saturday, January 20, 2018
The Newmarket Folk Society

March 2-5, 2018
Haliburton Winter Folk Camp
we're all instructors there!


---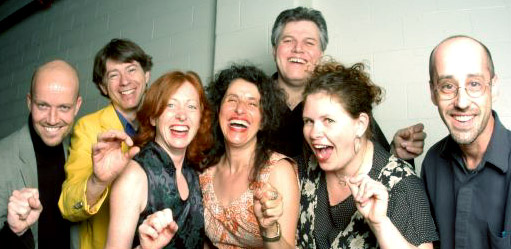 ---

BETTY AND THE BOBS - A PERFORMANCE HISTORY

Individually the members of Betty and the Bobs have played on almost every continent - at festivals, in pit band orchestras,
for armed forces tours, at folk clubs, for cajun dances, on radio shows and on television broadcasts.
Here's where they've been as "Betty and the Bobs":


Blue Skies Festival, Clarendon ON

Hugh's Room, Toronto, ON


Ottawa Folk Festival, Ottawa, ON

Summerfolk Festival, Owen Sound, ON

Mariposa Folk Festival, Orillia, ON

Orangeville Opera House, Orangeville, ON


Live From The Rock Folk Festival, Red Rock, ON


Vital Spark Folk Club, Whitby, ON

Nathan Philips Square, Toronto, ON

National Arts Centre, Ottawa, ON

Charles Stockey Centre, Parry Sound, ON


Canterbury Festival, Ingersoll, ON


Home County Folk Festival, London, ON


Live Wire Concert Series, Kingston, ON

Harbourfront, Toronto, ON

Chateau Laurier, Ottawa, ON

---


BOOKINGS CONTACT: MAC'S MUSIC Robin MacIntyre <bellevue@soonet.ca
RR#1, Goulais River, ON, P0S 1E0
Ph/fax 705-649-2880

---
---

Hallowe'en at Hugh's Room - Oct.31, 2007:
photos by James Dean



Betty and the Bobs with Mary Schlanger, Soozi's Mom.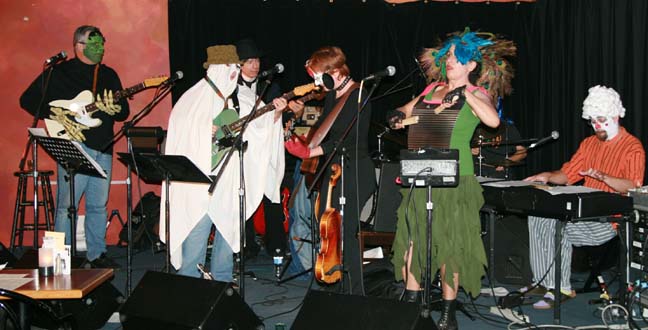 OK, these are good, too - Hallowe'en at Hugh's Room - Oct.31, 2006: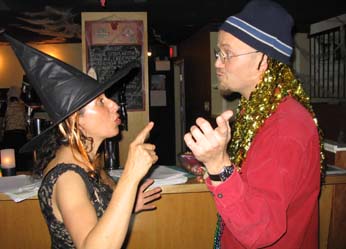 ...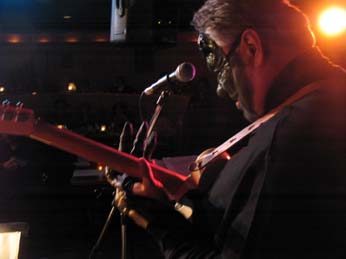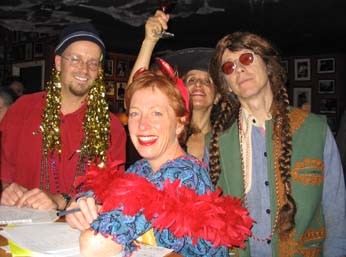 ...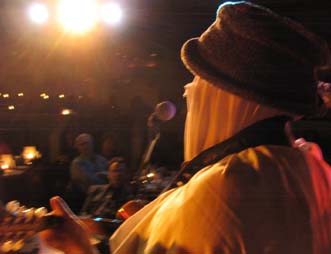 .

See you soon!